BBNaija reality stars, Mercy Eke and Ike are on the receiving end of some serious criticism after a photo from their recent photoshoot emerged on social media.
The BBNaija 2019 couple were lambasted after a photoshoot they did for a magazine cover appears as a copy of Kylie and Travis pose.
In the photo, Mercy could be seen sitting on Ike's lap in a clothing that had the full glare of her buttocks.
The shoot actually looks like a replica of the American reality TV star and her rapper boyfriend.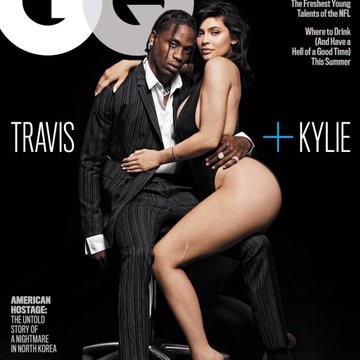 Read some reactions below ;
This girl does not have sense. Period. It's not her fault though, she is a product of her environment.
Travis and Kylie don suffer. Wtf is this!!! No originality. Just straight plagiarism 🤣🤣🤣🤣
I blame the photographer and/or creative director. I mean why did they make Ike look so stiff? They should have instructed him to relax.
Hahahah,if Dem wan copy something copy it well
My Travis has suffered 😂😂😂😂
😂 😂 why wasn't Ike allowed to go to the toilet first 😂 this is so funny no chemistry stall fake as af
Actually thought the other one was photoshopped
Must they copy!!!! Chai, no creativity whatsoever Mtchewww…
There's absolutely nothing wrong with the pics, unless you're trying to accuse them for copying.