The love between BBNaija 2018 couple, Teddy A and BamBam, seems to be getting better each passing day and we are absolutely gushing over it.
The Self-proclaimed alpha-male recently took to instagram to show off his make-up skills. The father of two shared a short clip of himself applying make-up on the face of his wife, Bambam.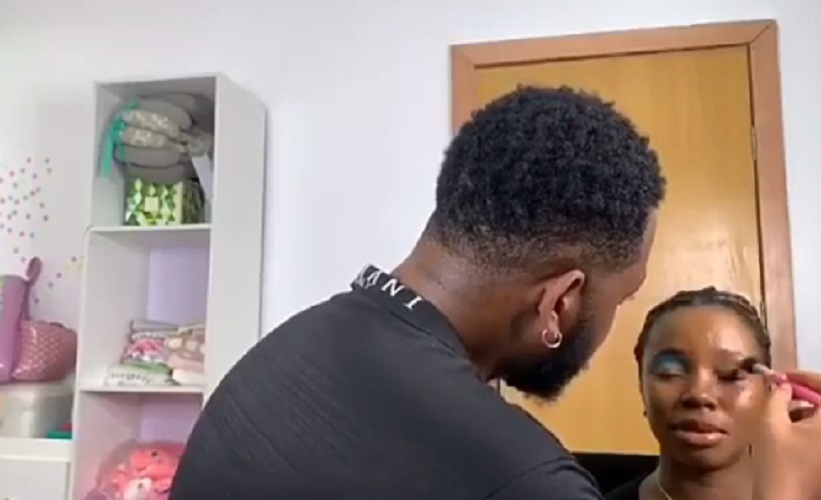 In the video, he was seen applying foundation on his wife's face while boasting about how perfect he is at the job.
"You don't need to go to school for this. If you can draw in real life, you can do makeup. If your wife comes out after I do her makeup, if you don't take time, she's a gunner. I'm coming for everybody's job," he said as he encouraged people to send a DM to his business page.
Watch the funny video below: