A Nigerian man has taken to social media to use Big Brother Naija housemate, Kiddwaya as a case study to prove that the famous saying; 'Money can't buy happiness' is not entirely true.
Recall that during this week's BBNaija wager task, the housemates were required to give a presentation about their heroes and how their hero has affected their lives and it was supposed to be done through a painting to illustrate how their heroes positively impacted their lives.
Kiddwaya, while giving his own presentation, revealed that his father once flew 14 governors to London to celebrate his birthday, he loves helping people and also gives him (Kidd) money regularly.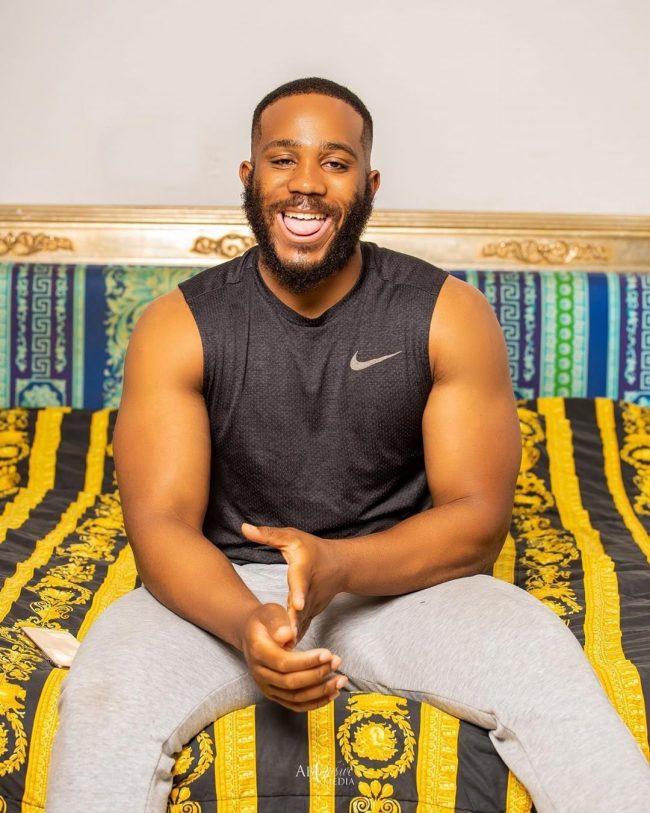 "I learnt more from people about my Dad. He's the calm one. Growing up, things weren't difficult, he's stubborn, runs away from home to do business. He ran away when I was 16, came back when I was 19, and bought my mom a house, and they're doing great.
I don't talk too much about my family, we're strong people. We don't show our emotions. My dad took 14 governors to London for his birthday, and that caused him a lot of problems. He's been a leader. He's always connecting and looking after people." the billionaire son said.
The Nigerian man, taking to his Twitter handle @_VALKING referred to Kidd's story and stated that people say money can't buy happiness, however in the case of Kiddwaya there is no sad story.
"Money can't buy happiness but Kidd no get sad story, Lmaooo you better work hard." he wrote.