Just as promised K1 De Ultimate releases his highly anticipated EP – "Fuji The Sound".
Inventive and iconic, K1 De Ultimate continues to set new standards with Indigenous Music and show he is the King of Fuji music as drop "Fuji The Sound" EP.
K1 De Ultimate, is a Nigerian Fuji musician also known as King Wasiu Ayinde Marshal. He popularized a brand of the fuji genre based on the work of the fuji creator Ayinde Barrister known as Talazo fuji that appeals to all age groups, irrespective of tribe and background.
While announcing his 2020 debut music project K1 De Ultimate shared; "To all my fans around the World ? I will be putting out an EP project for your delight on August 21 . But On 7th of August 2020 a single off the EP titled AWADE will drop to celebrate ileya festival while the entire body of work will be out subsequently.
I must give Glory to God for making all this possible without him we are nothing in this world . Special thanks to everyone that contributed to the success of the work. – K1 De Ultimate #FUJITHESOUNDEP".
"Fuji The Sound EP" houses 6 tracks with guest appearance of Toby Grey and Teni. See Tracklist below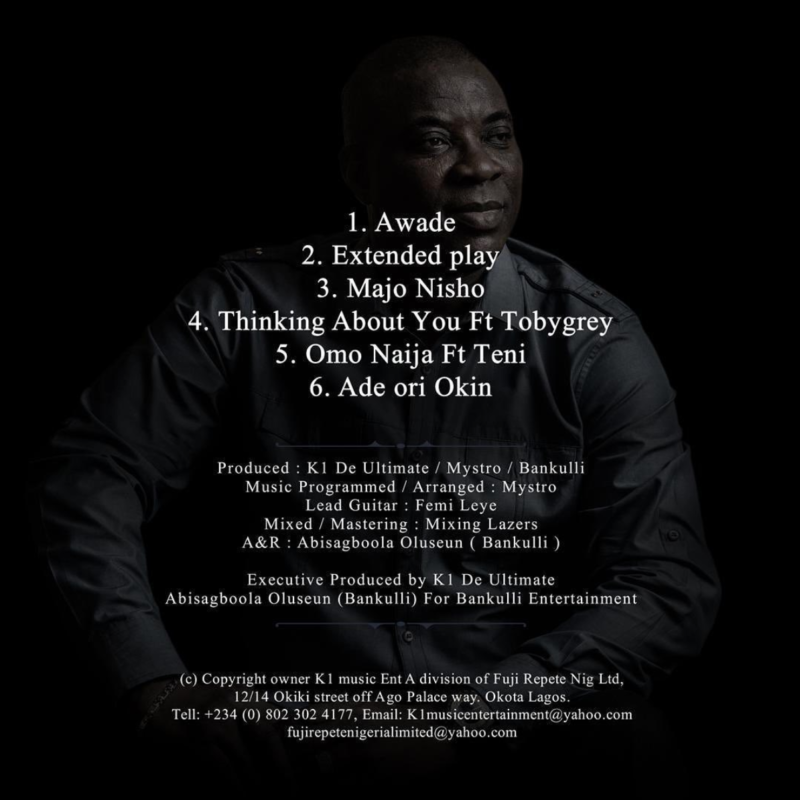 "Awade" was the first track released off the new body of work and it got big reception from music fans.
Now the full music project is here.. Listen and Enjoy below!