Big Brother Naija lockdown housemate, Lucy has taken to her Instagram story to publicly reconcile with all housemates and specially extended the hand of friendship to disqualified housemate, Erica.
According to Lucy every housemate on the show meant so much to her than she likes to admit it.
Lucy further stated that she misses Erica, requesting the actress to find her so they can talk and catch up on old times.
She wrote,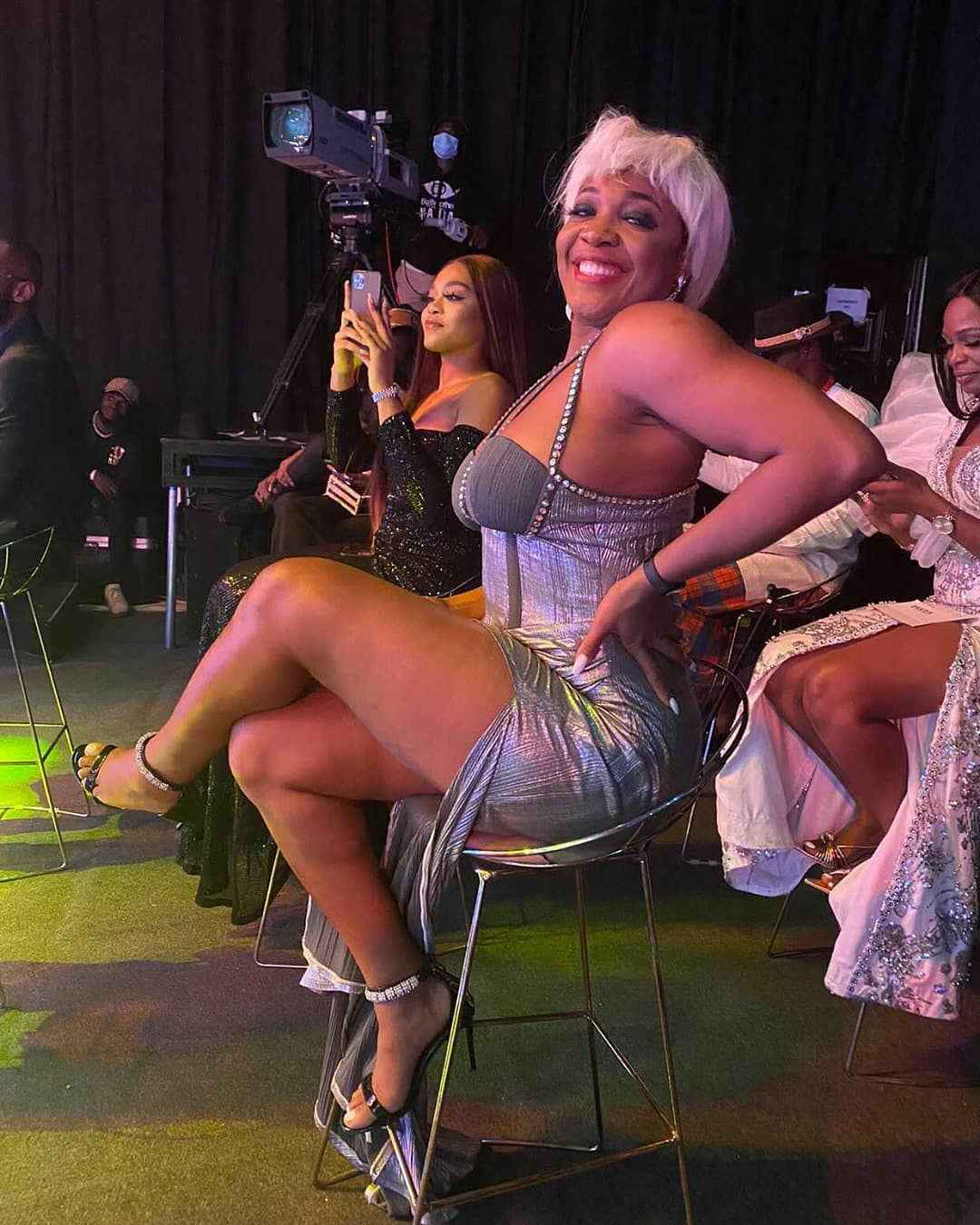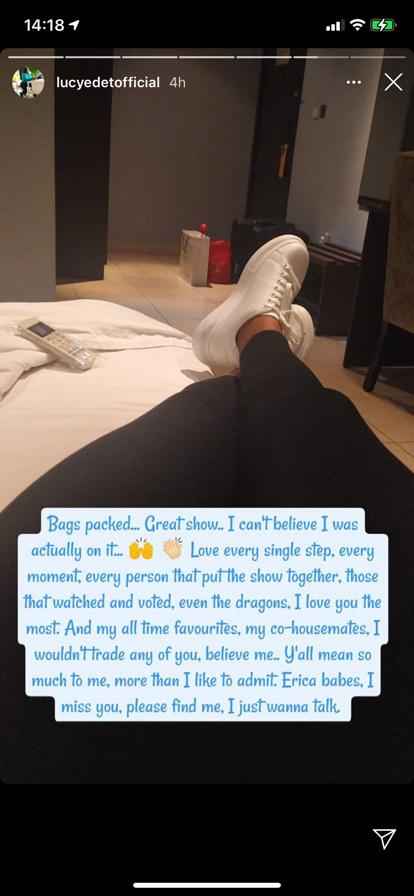 "Bags packed.. Great show.. I can't believe I was actually on ot..Love every single step every moment, every person, that put the show together, those that watched and voted. even the dragons, I love you the most and my all time favourites, my co-housemates, I won't trade any of you, believe me.. y'all mean so much to me. more than I like to admit. Erica babes, I miss you, please find me, I just waanna talk".
Recall that Lucy snubbed the hugs and greetings of other housemates when she was evicted.