On board a yacht surrounded by trusted friends with the clear blue ocean between her and prying eyes, it should have been a welcome break from reality for the embattled Princess of Wales.
But unearthed photos of Princess Diana on board a yacht in Italy with Kyril, Prince of Preslav, and the designer Valentino taken in 1990, two years before her separation from Prince Charles, show the late royal looking pensive and unsure.
The candid snap, posted to Instagram yesterday by Valentino co-founder Giancarlo Giammetti, shows the late royal with wet hair holding a drink, in a colourful print bikini with a purple shirt tied at her waist.
Believed to have been taken aboard the fashion house's private T.M.Blue One yacht in September 1990, two years before her separation from Prince Charles, the princess is sandwiched between Prince Kyril, also known as Kyril of Saxe-Coburg, and the Italian designer in the photograph.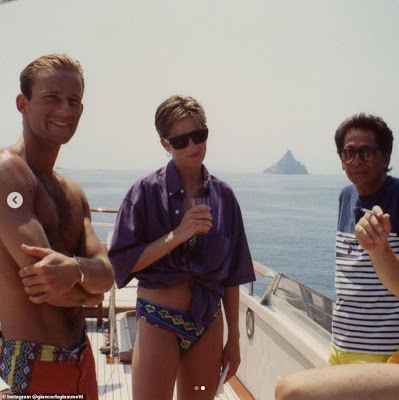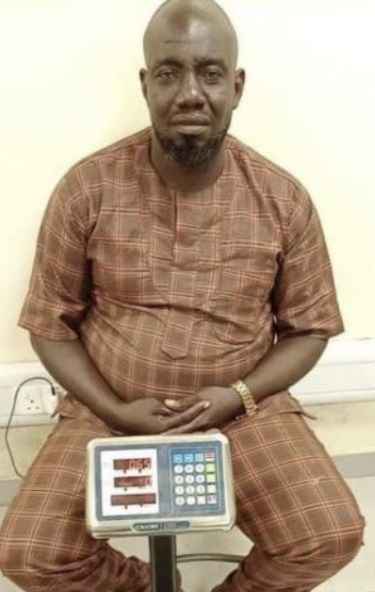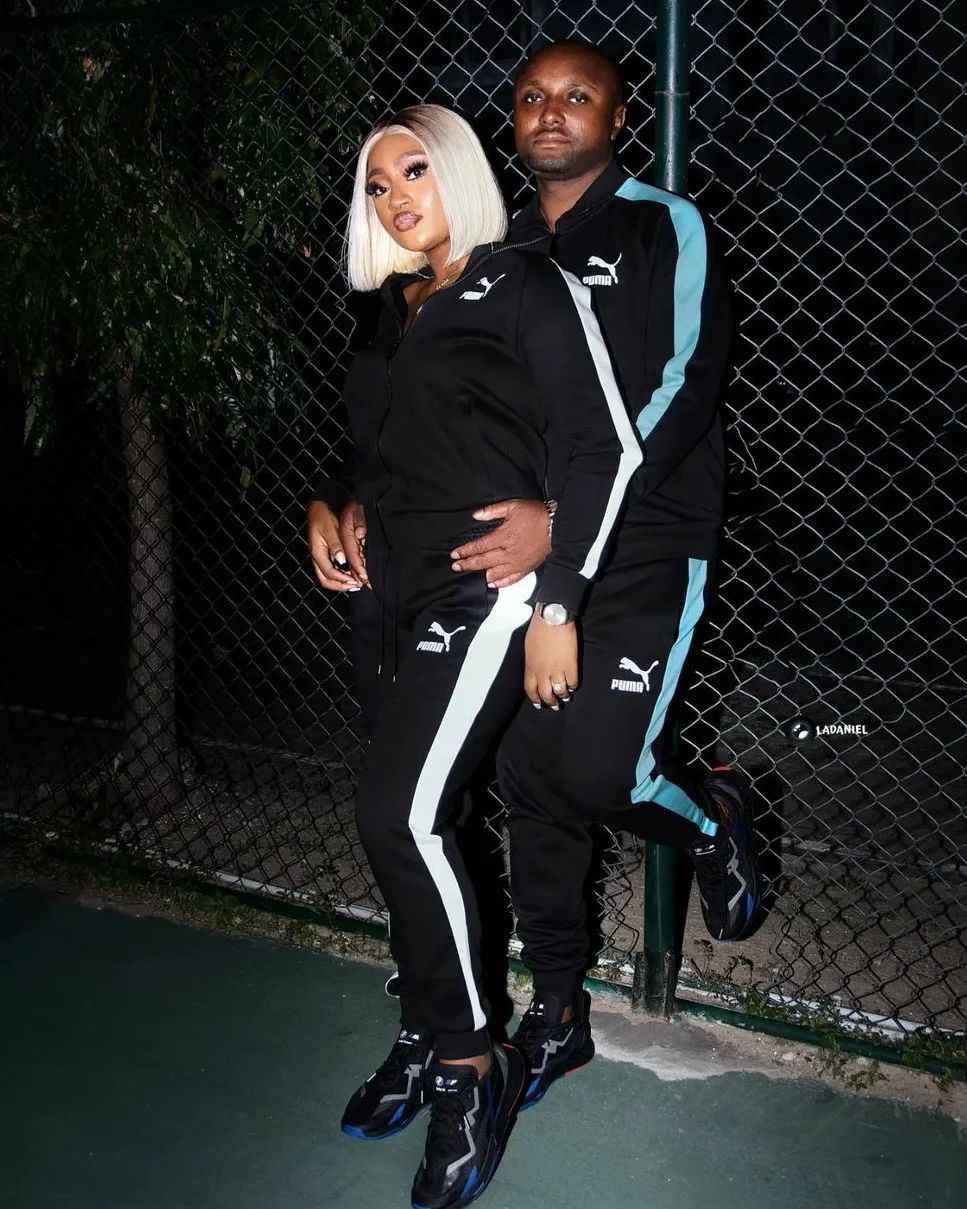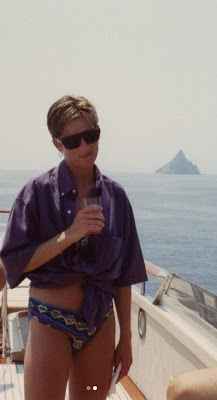 By the time it was taken, the princess and her husband had effectively been living separate lives for around four years with Prince Charles resuming his relationship with his former girlfriend Camilla Parker-Bowles in 1987.
Meanwhile, the Princess had been engaging in a two-year affair with Household Cavalry officer James Hewitt, who she would later famously tell the world she 'adored', as well as a relationship with her bodyguard Barry Mannakee whose death in 1987 she described as 'the biggest blow of my life'.
By the time the photos were taken in the summer of 1990, Diana's relationship with Hewitt was over after he was posted to Germany, a huge blow to Diana who had already contended with her marriage falling apart, a suicide attempt while pregnant with Prince William, bulimia and post-natal depression - events recently depicted in vivid detail in series four of The Crown.
In the background is Stromboli, a small island in the Tyrrhenian Sea off the north coast of Sicily containing Mount Stromboli, one of the three active volcanoes in Italy.
Giancarlo, who co-founded the fashion house with Valentino Garavani, also shared another photo of the two of them greeting the princess at a formal event. It's not known when it was taken.
Diana, wearing a chic white blazer with puff sleeves and a turquoise trim with a matching skirt and clutch, grinned as she engaged with the two men.
Giancarlo captioned the images: 'And here two moments of friendship with her #princess Diana.'