A man has won the hearts of many culture-conscious Nigerians on social media with his choice of attire at his white wedding.
The groom identified as Akai Imo wore a traditional Efik attire for his white wedding in Uyo, Akwa Ibom State, while his partner, Osita Sandra Uju wore a white ball dress.
The groom's attire consists of a wrapper called Usobo, a long white shirt and a woolen cap.
The wedding which took place on December 20, was titled
"Local Love 2020"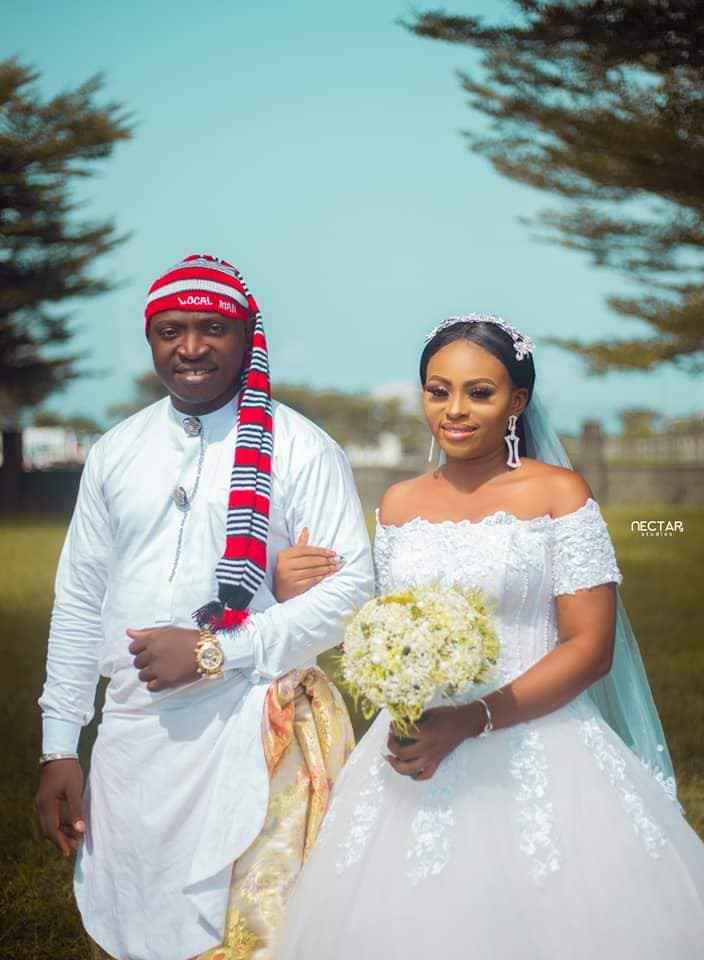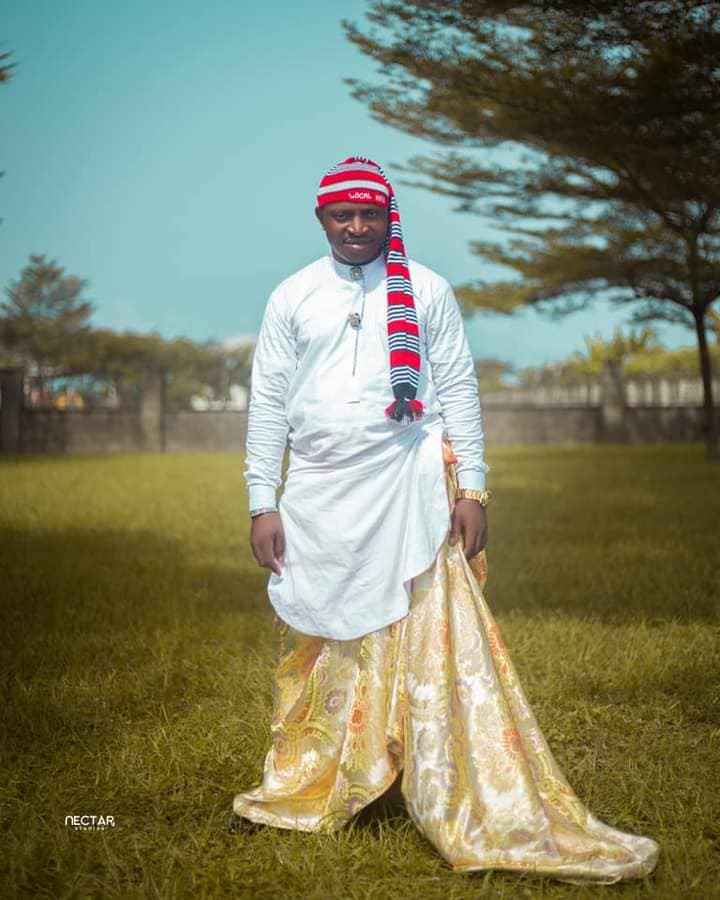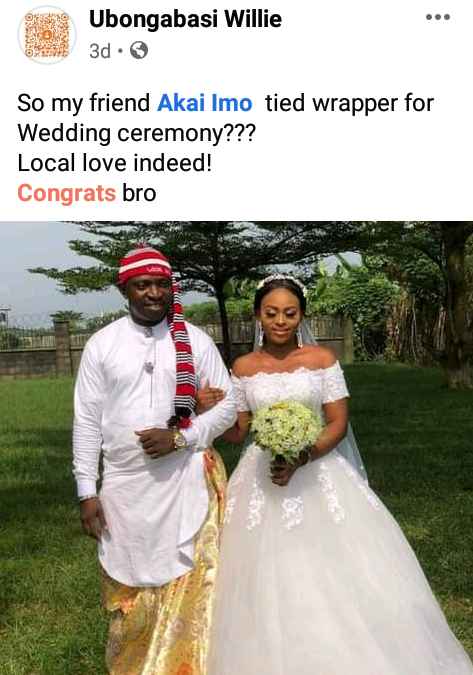 Akai was commended on social media for defiantly keeping true to his culture by opting not to wear a suit like it's done at most white wedding ceremonies.
The groom is popularly known as "Local Man" a University of Uyo graduate.