A Nigerian man has caused a stir on Twitter after hinting that he's all geared up to sell his kidney which will help boost his financial status.
The guy with Twitter handle, @Honiitel took to the platform to share screenshot of a message he supposedly received from the person that's in need of a kidney for an operation, which he offered to buy from @Honiitel.
According to the @Honiitel, he is expecting a whopping sum of 29 million for the purchase of his organ.
The message he received reads;
"I will credit you now, the operation is tomorrow."
@Honiitel, who perceives the transaction as a financial uplift shared the snapshot writing,
"Bye bye to Sapa. 29 million incoming"
After sharing his tweet, some netizens asked him to link them up to his connect so that they can also follow suit.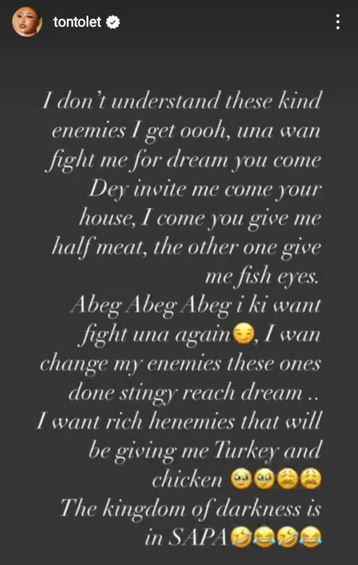 See some reactions,
@coldestplayboi; Bruh, give the connection please with the buyer, my kidney is in a very good condition i dont drink at all.. Lets do business

@Wyziebueze; As am if he need. I get mint condition one, with and average of 7 liters of water supplied to it daily for the past 12 years. E still fresh self.

@Kaylion_Thainee; My Guy dem don cheat you. Na 125 million, come make I link you up with better plug. But I go collect 20% sha oo

@anyasidanny; Send me 9m. I will refund when I sell mine by the time you are broke

@LilFavoDeyHere; Do giveaway and pay your tithe so you can get more customers

@Shegeoflondon_; Abeg share your plug number… September to remember