Popular Kenyan socialite and entrepreneur,

Huddah Monroe

, has said that she loves chubby daddies with money.
Taking to her Instagram story on Monday, January 24, the former Big Brother Africa housemate said she loves to be with a 'chubby man' because she's petite.
"I love chubby daddies with money. I wanna bounce on them…I'm sooo petite so a chubby daddy would be my bouncing castle", she wrote.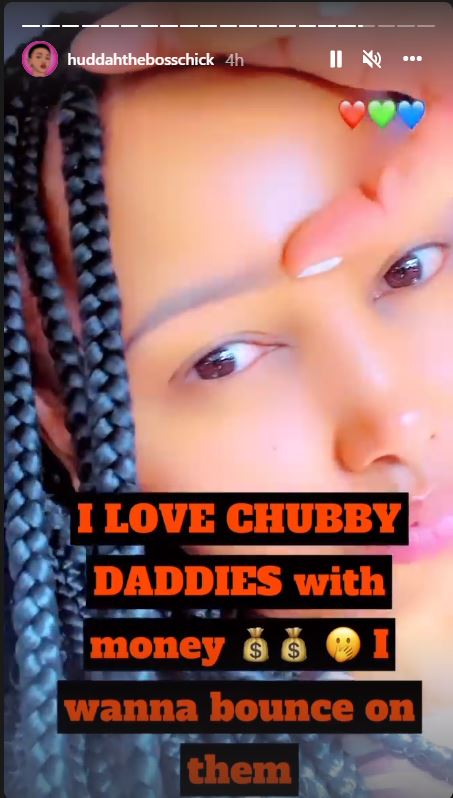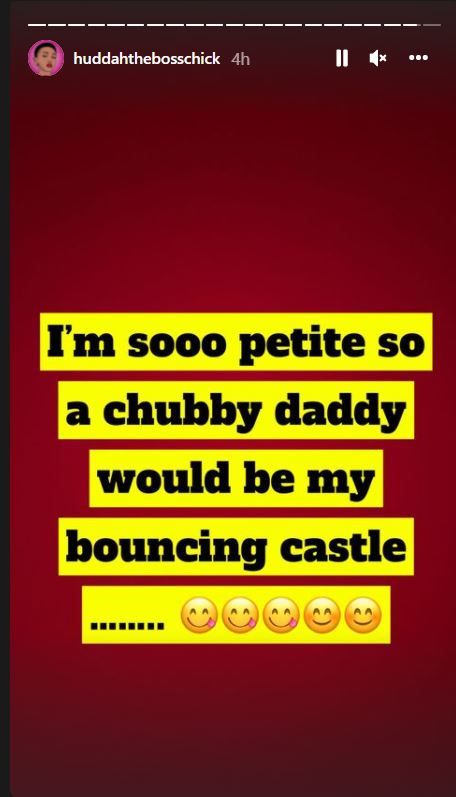 A while ago, Huddah Monroe, declared that she's ready to be a baby mama to any man with no strings attached.
The internet celebrity who is of the opinion that marriage is a scam and can only last if one is married to Jesus Christ himself, stated this in reaction to Devon Franklin and Meagan Good's breakup.
It can be recalled that American actress Meagan Good and her husband of 9 years, DeVon Franklin, recently announced their divorce.
Reacting to this news, Huddah Monroe, in a series of posts on her Instagram stories, wrote,
"Marriage can only last if you are married to Jesus Christ himself. I am ready to be a baby momma to a king who wants an ovary donation lol, No string attached.

"First of all men know they can never be loyal to one woman. And they claim it's biology. Talking about 'That's just how men are built' Fuck that. Stop giving blood pressure to women. Tell us straight up. I have 3 others. Will you be 4th?"