Nollywood actress,
Uche Ogbodo
, has reacted to a report of being behind the breakup of her colleague,
Empress Njamah
and singer,
Timaya
.
It can be recalled that Empress dated the singer at the early years of his career, however, the relationship ended on grounds of alleged infidelity.
Empress had accused the "cold outside" crooner of cheating on her with different women, including a popular actress that comes to his house regularly.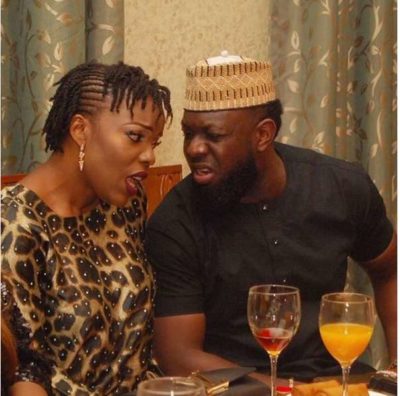 Although it's been years since they broke up and the duo have both moved on with their lives, a controversial blogger brought up the issue again and accused Uche Ogbodo of causing their breakup.
Reacting to this in a video she shared on her Instagram page on February 11, 2022, Uche Ogbodo asserted that she had nothing to do with their breakup, and dared the blogger to provide proof of the allegation.
She captioned the post,
"UCHE OGBODO'S RESPONSE TO THE ACCUSATION OF CAUSING EMPRESS NJAMAH & TIMAYA'S BREAKUP ..
.
One thing I would never do is Play the victims Card in any situation in my Life, cos I am Strength Personified and I will always fight , especially for what is Right .
I am A good Person you can't paint me A villain or spoil the good reputation I have worked so hard to build all because you want Traffic for your already deteriorated Blog !
Provide Receipts On what you accused me off , make thunder no help me fire you ! 😡😡😡…..
Mannerless Unprofessional Low Life Blogger ! .
KEEP MY NAME OUT OF YOUR STINKY MOUTH .
Help me tag dem to come carry their Sub, Ndi ara Ndi ara"
Watch her speak below,