A Nigerian woman has narrated how her life changed for the better after she quit prostitution.
The abroad-based lady, who revealed she finally quit due to the low pay, stated that young girls were being paid as low as €10 per client as at 2013.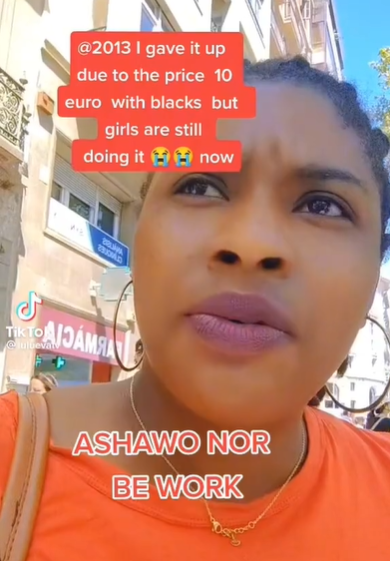 According to her, she decided she could do more with herself in 2013, so she stopped being a prostitute and took some courses to upskill herself.
She said that immediately after the course she got a job, which she now uses to fend for herself.
She stated that being a prostitute is a bad trade and urged those who are currently engaged in it to stop.
Watch her speak below,

Meanwhile, a Nigerian lady has taken to social media to disclose that she has quit her day job as a sales representative to become a full-time runs girl.
The yet-to-be identified lady, speaking in a video making rounds online, said she arrived at the decision after she was paid N50,000 by a client to service him for one night.
According to her, she has not earned that much in her three months of working as a sales representative, and sees no reason to return to the job.
The lady, who was flaunting some naira notes in the video presumed to be her earnings from her night-out, said she didn't know prostitution is that lucrative and pays well. Watch video here.