Popular Nigerian Singer, Harrysong has opined that God is not in heaven.
In a post shared on his Instastories this morning, Harrysong disagreed with the belief as he asked people not to just read but "study, think and research.'
He also used a verse from the book of Genesis to give a seemingly copious reason he thinks God is not in heaven.
In his words;
Genesis 1-1
In the beginning, God created the heaven and the earth.
How possible is it to be in a location and later create that location?
God is not in heaven, Don't just read… study, think, research.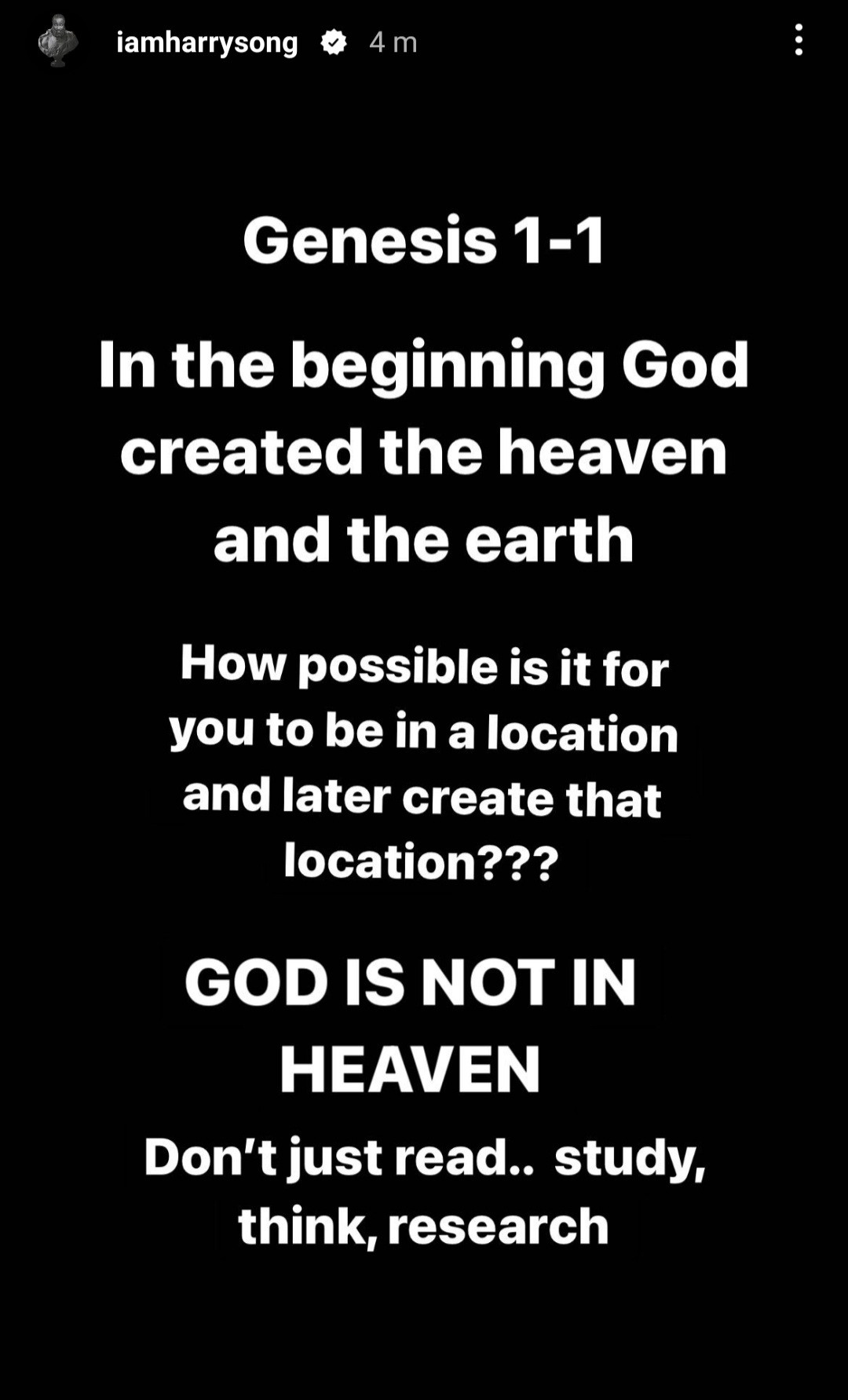 Louis – The person without the Spirit does not accept the things that come from the Spirit of God but considers them foolishness, and cannot understand them because they are discerned only through the Spirit.
Anthony – That's a talk with a canal mind. You don't interpret the scripture with canal mind. Shey na your village God con dey??? U dey smoke Igbo
Belle – GOD ALMIGHTY IS EVERYWHERE. I DON'T KNOW WHY YOU WANT TO PUT THIS ON SOCIAL MEDIA.