A UK-based Nigerian man has taken extreme measures to protest the denial of his permanent residency in the United Kingdom.
It was reported that the Nigerian man who has been living in the UK for a while now applied for permanent residency but was denied.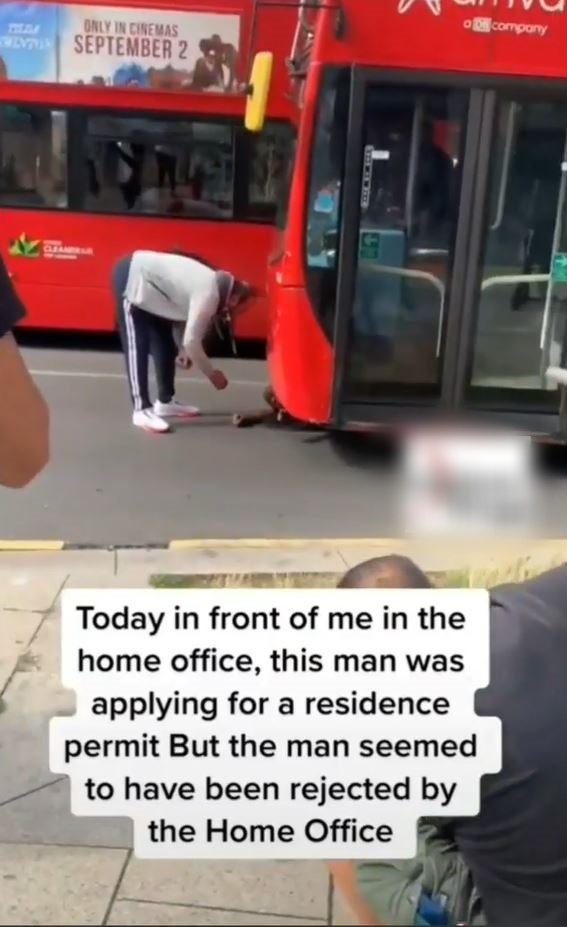 In a video that's currently making the rounds on social media, the man is seen lying under a bus to protest their decision at the home office.
The footage showed him shouting and bemoaning his plight to onlookers who attempted to rescue him by yanking him out from beneath the double-decker.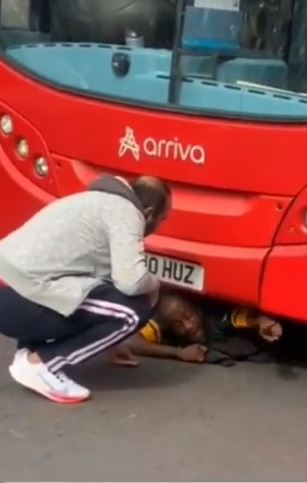 He, however, declined their assistance, lamenting the fact that he had met all the conditions for the status but was turned down.
Watch video below,

In other news, a Nigerian Twitter user has shared the current reality of living in United Kingdom.
Jamal, popularly known as JajaPhD on Twitter revealed that those planning to leave Nigeria for UK this 4th quarter are "diving straight into a cost of living crisis."
He also revealed that those who are living in the UK and are somewhat settled are struggling a lot.
He wrote:
"Those who are planning to japa from Nigeria to UK this 4th quarter are literally diving straight into a cost of living crisis. Those who have lived here and are somewhat settled are struggling a lot. May God provide for us all.

"My current salary pcm is around £1550 after deductions. My total monthly expenses are around £1300 excluding savings. I hope this helps."