A young Nigerian lady has put a huge smile on her mother's face as she surprises her with a house gift.
She took to TikTok to share videos of the heartwarming moment she presented the house to her mother, and it has melted hearts.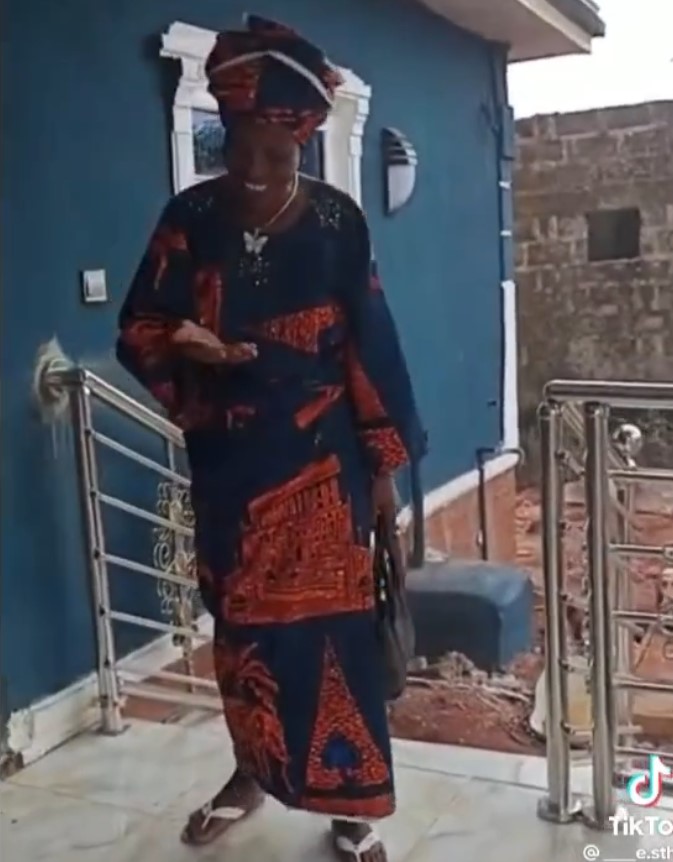 The lady disclosed that she built the house for her mother nine years after her stepbrother chased them out of their family house following her father's demise.
According to her, when they became homeless, none of her late father's family tried to check on their well-being so it's a thing of joy for her mother to finally have her own home.
Watch the videos below…….
In other news, a young man has been nabbed for stealing N6.6 million from his friend's bank account and using it to bet in the Badagry area of Lagos.
A video that captures the moment the culprit was confronted by his friends for committing the dastardly act has been shared online, stirring mixed reactions.
It was learnt that the victim gave his friend his ATM card to get food for him, however, he absconded with the card and linked it to a sport betting app.
He then started funding his betting account with the ATM card in small payments, totaling N6.6 million. A glimpse at his transaction history showed that he made multiple payments of 130,000 to his betting account.
Unfortunately for him, he was tracked down to Badagry, Lagos state, where he was arrested and disgraced for alleged theft.