Popular Nollywood actor,

Junior Pope Odonwodo

, has revealed the promise he made to himself before becoming a celebrity.
The thespian, while sharing his encounter with fans who lined up to get photos with him on the set of a movie, recalled how tough it was for celebs to agree to take selfies with fans when he newly joined Nollywood.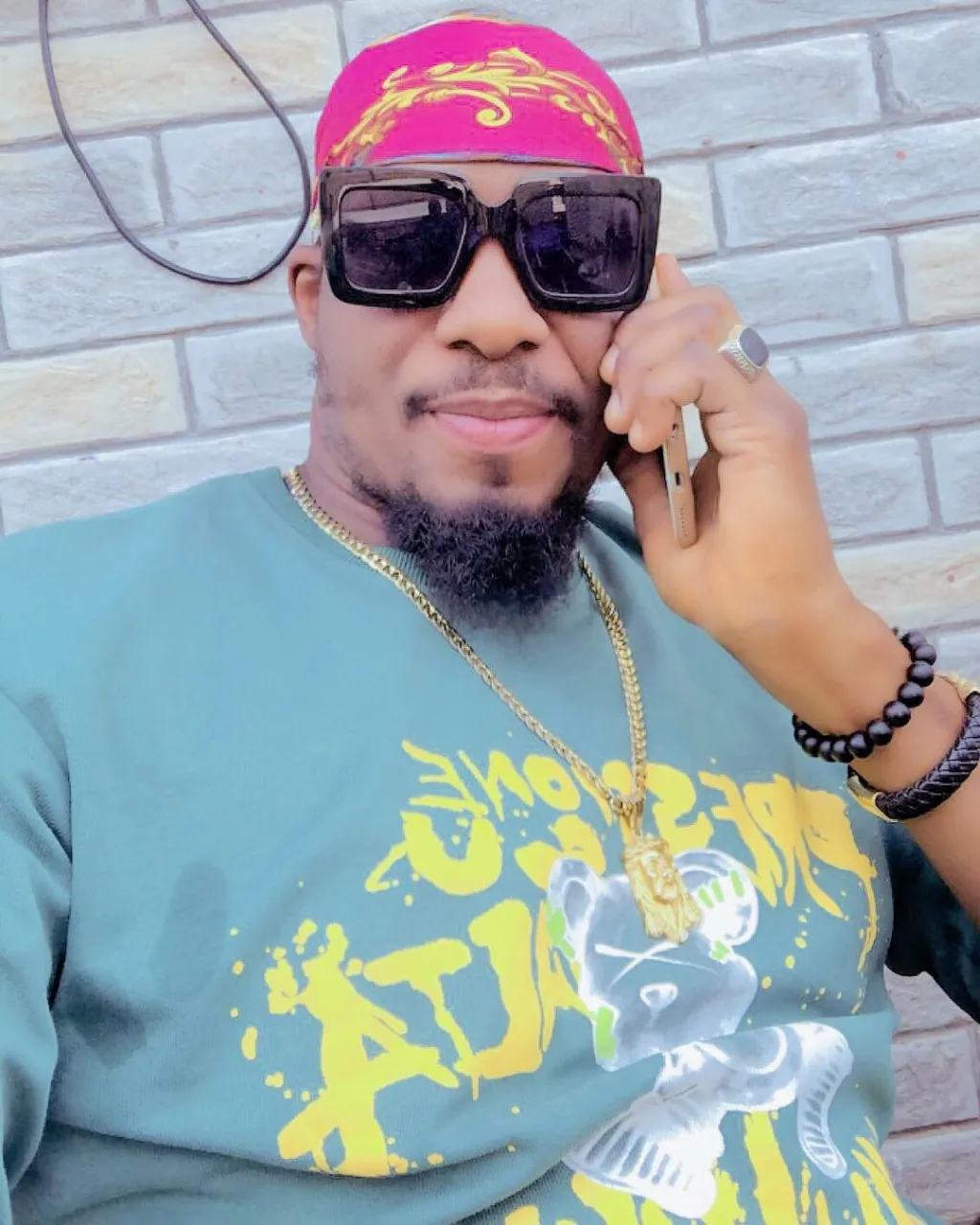 He said that as a result, he vowed that when he becomes a celebrity, he will never hesitate to oblige fans who approach him for pictures.
"When we came to Nollywood, Before A Celebrity Gives His/Her Consent For A Picture To Be Taken Was Like A Carmel Going Through The Eye Of A Needle………I Vowed That Once I Become A Celebrity I Will Not Hesitate To Take Pictures Whenever Asked …… This is me keeping to my promise…..
" He wrote.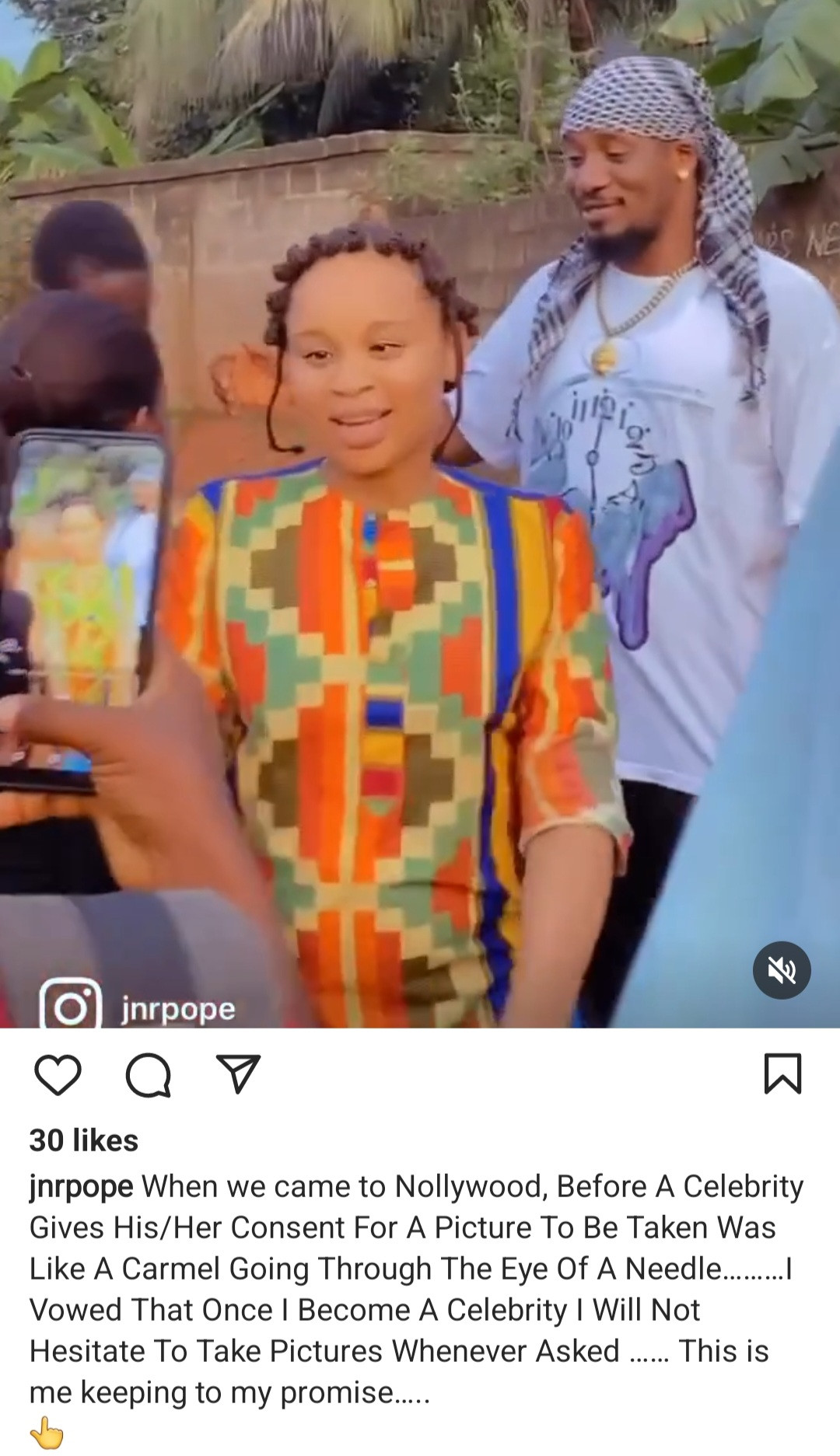 Watch video below,
In other news, Jnr. Pope has said he'll never stop showing off his family.
Speaking in a chat with Sundayscoop, the actor, who never misses an opportunity to show off his wife and adorable kids, noted that we are in a generation that wants to "bastardise" marriage.
According to him, he's happily married, so he would continue to bless his fans and followers with beautiful moments from his home. He added that the institution of marriage needs to be healed because people are playing with it.
"I have not had any cause not to show off my family. Instead, I will continue to show them off more. We are in a generation that wants to bastardise marriage. We have to understand how our parents did the things we are doing now. The last thing I will do is split from my wife, except for a case of infidelity. We need to heal the institution called marriage because people are playing with it. He said.