Controversial celebrity barman, Cubana Chiefp

riest, has said he is doubting God's existence.
He said this while reacting to recent discoveries of Covid-19 palliatives warehouses across different states in the country. According to him, Nigerians are expecting basic amenities from the same government who have refuse to release palliatives for the people.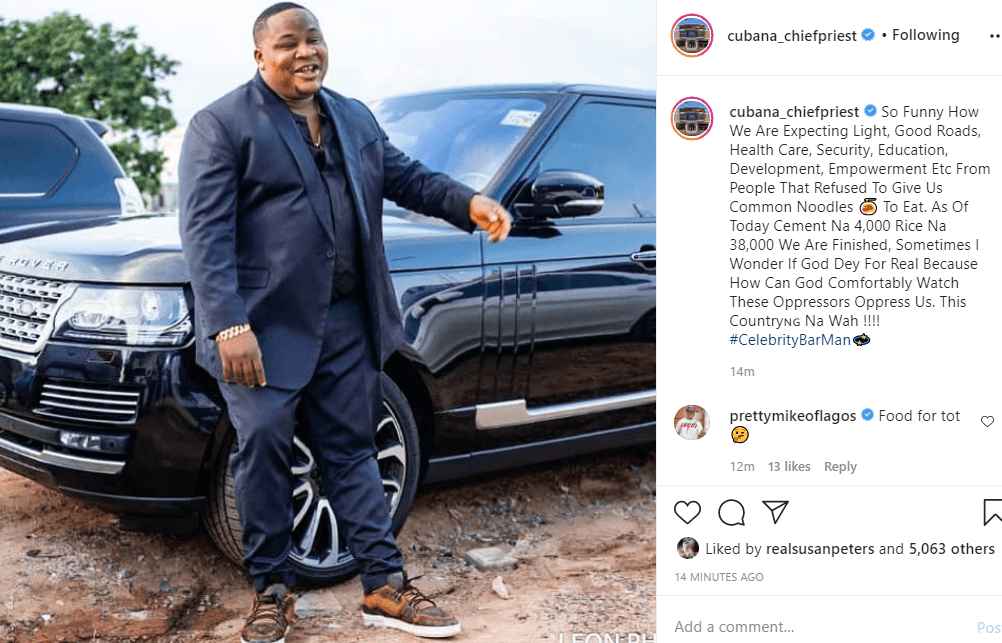 "So Funny How We Are Expecting Light, Good Roads, Health Care, Security, Education, Development, Empowerment Etc From People That Refused To Give Us Common Noodles To Eat. As Of Today Cement Na 4,000 Rice Na 38,000 We Are Finished, Sometimes I Wonder If God Dey For Real Because How Can God Comfortably Watch These Oppressors Oppress Us. This Country