A police officer has been receiving applauds from Nigerians on social media, for defending and helping demonstrators during #EndSARS protest in Jos.

A Twitter user, recounted how the police officer, offered protesters a lift in a police truck after the protest and came to their defense when a mobile police officer assaulted one of them in Jos.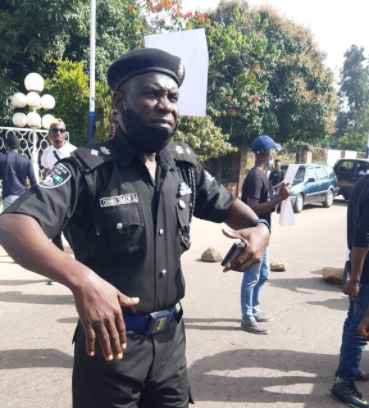 Following the revelation that the police officer supported and came to the aid of protesters, he has since gone viral on Twitter with many showering encomium on him.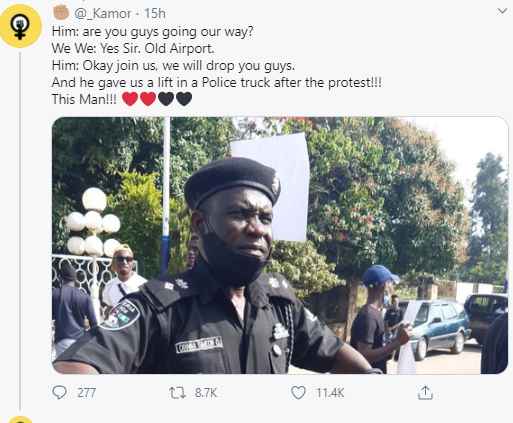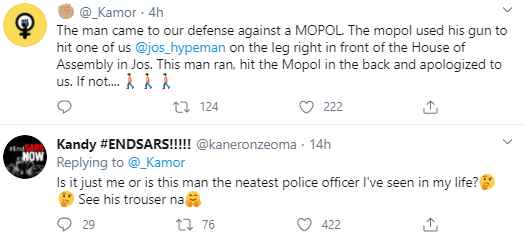 @onemanspears tweeted, "Shoes well polished, Shirt tucked in and uniform neatly ironed, Probably the neatest police officer I've seen in a while especially in the afternoon o no be early mo mo lol".
[/i]
Another Twitter user wrote,

"I have done my part, can we get his account number forwarded to, @feminist_co, and at least give him 10k for other to see what it means to be a good officer. Its high time we celebrated the good ones for Nigeria to see".

See more reactions below,