American Rapper, Quavo has quashed fans' Couple goals after Saweetie dumped him on Twitter.
Saweetie, on Friday, confirmed the rumors that they were no longer an item after fans noticed the duo had unfollowed each other on Instagram. The 27-year-old rapper in her tweets hinted that Quavo was caught cheating on her. She also informed the world that she is single and ready to mingle with interested and of course, faithful candidates.
" I'm single. I've endured too much betrayal and hurt behind the scenes for a false narrative to be circulating that degrades my character. Presents don't band-aid scars and the love isn't real when the intimacy is given to other women"
"I emotionally checked out a long time ago and have walked away with a deep sense of peace and freedom. Excited for this new chapter of elevation" she tweeted.
See Below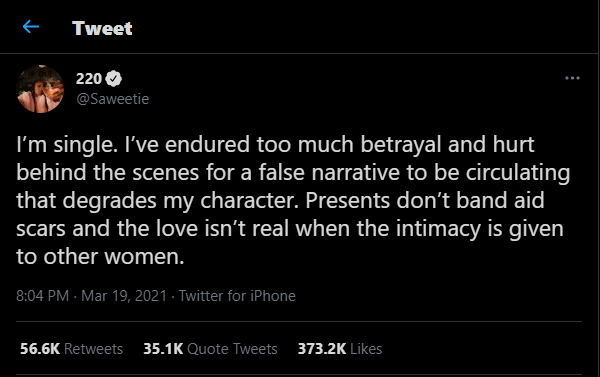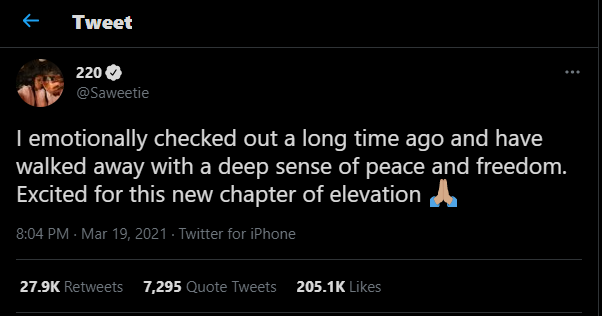 Following Saweetie's Tweets, Quavo responded by sharing his own tweets on the situation.
"I know you want to make this into a show so I'll play my part just this one time. I don't normally put my business out there, especially my personal life. I feel the need to address this so there are no false narratives."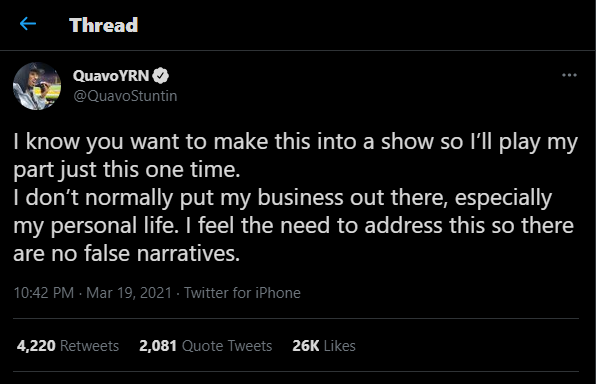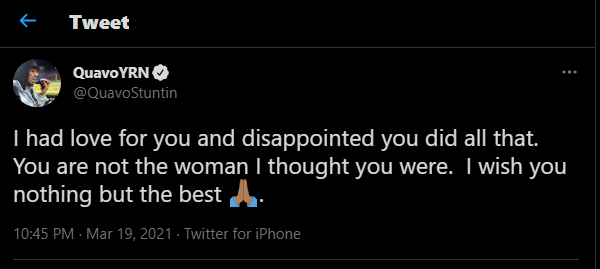 However, Saweetie broke the internet with her simple response to Quavo's accusation and well wishes.
"Take care" she tweeted.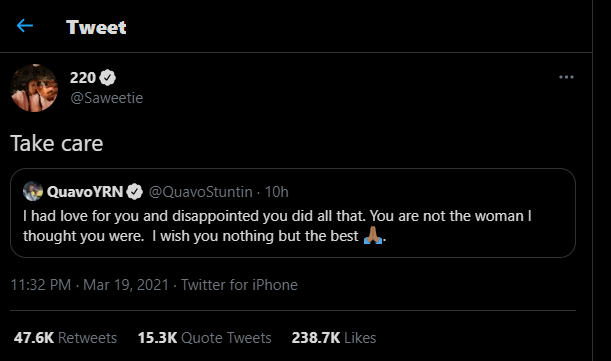 Fans are perplexed on her Quavo would have the audacity to cheat on a girl like Saweetie. Many have started comparing the now exes situation to that of Beyonce and Jay Z, Cardi and Offset, Will and Jada.
Recall, that Saweetie shook social media when she gifted Quavo a $300k Richard Mille watch after he surprised her with a $300k Icy Bently for Christmas. The broken-up couple started dating in 2018 after Quavo sneaked into Saweetie's DM.