Pheelz
, a Nigerian producer and recording artist, has recently made an announcement which surprised many. During a podcast hosted by Feyikemi Akin-Bankole and Simi Badiru, Pheelz revealed that the outfit he wore to perform at
Davido's
O2 concert in London last year was borrowed from
Adekunle Gold
, his former YBNL label mate.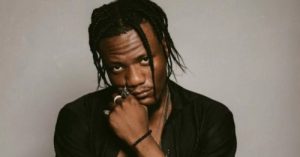 It all started when Pheelz realized he had nothing to wear to the concert due to a packing error. Without knowing where to turn, he reached out to Adekunle Gold in London for help.
To his delight, Adekunle Gold responded promptly and offered to lend him an outfit for the performance. Pheelz was grateful for the gesture and accepted the offer, knowing of Adekunle Gold's impeccable fashion sense. Little did he know that the cloak of Adekunle Gold's garment was one of his lucky charms and was about to be beneficial in more ways than one.
Pheelz said: "I talked to Bhadest , David my visa don comot. He was like, Bro if you can take the next flight to London, take it. So, I pulled up. The same cloth I wore to the visa office.
I didn't even pack my bags or anything. As I landed in London, I knew that AG was there, I hit up AG like, Bro, come to save me.
"If you look at the pictures from that show, my hair was rough. I didn't even get a haircut. My trousers was, like, short because that was AG's cloth. I took clothes from AG."